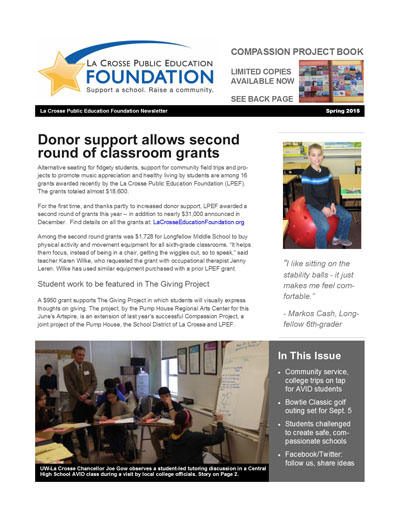 Features on the latest grants, an update on AVID programs and details on the annual Bowtie Classic are among the highlights of the Spring Newsletter of the La Crosse Public Education Foundation (LPEF).
A PDF copy is available for download here.
The newsletter was mailed April 9 to recent donors and other supporters of LPEF.
If you'd like a copy mailed to you, please email your name and address to Executive Director David Stoeffler at david@lacrosseeducationfoundation.org.