2021 Thank a Teacher Day set for May 4
With La Crosse schools back open for face-to-face instruction, the La Crosse Public Education Foundation (LPEF) looks forward to celebrating the  heroic efforts of teachers, administrators, support staff, cooks and many others with our annual Thank a Teacher Day celebration on Tuesday, May 4.
Due to continued limits on visitors to schools, LPEF will not be organizing events open to public participation — but will be delivering fresh fruit, donuts and muffins to each school as a treat to about 1,000 employees of the School District of La Crosse.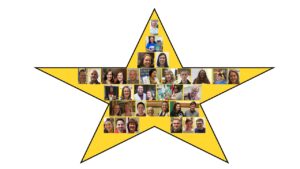 In addition, LPEF is asking the students, parents, the community and school district employees to nominate staff members who are deserving of special recognition.
Just go to this Google Form to nominate any staff member, and briefly explain why the person is deserving of the award.
We will publish the nominations on Thank a Teacher Day, and randomly select winners of gift cards to local businesses.
Share the link with your friends and colleagues, or encourage them to go to — bit.ly/SDLstars
Funding for Thank a Teacher Day is provided via grant support from the La Crosse Community Foundation's Carol Taebel "Thank a Teacher" Fund.
In 2020, LPEF hosted a virtual celebration in May, and followed up with treats delivered to schools in the fall, while most teachers will still meeting with students virtually.