Get your chili taste buds ready for the 26th annual State Bank Financial Chili Cook Off to be held on Saturday, Oct. 14 at Riverside Park in La Crosse.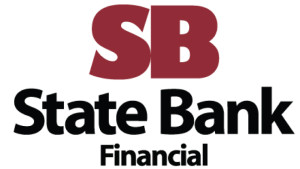 Proceeds from the event this year benefit the La Crosse Public Education Foundation and the La Crosse D.A.R.E. (Drug Abuse Resistance Education) program.
Last year, nearly 30 teams of cooks competed at the event, including a team from the School District of La Crosse School Nutrition Staff, which was assisted by Board members of the La Crosse Public Education Foundation.
Admission to the event is $8 — plus attendees are encouraged to bring coins and cash to donate to their favorite chili-makers. In addition to the People's Choice champion (the highest "vote-getter" in terms of cash collected during the event), an area chef will select a "Chef's Choice" winner, and State Bank Financial CEO and President Tim Kotnour picks his "President's Choice" champion. Finally, a "Presentation Award" goes to the team with the best decorating and costumes.
Spoons and sampling cups are provided. Chili tasting runs from 11:30 a.m. until 1:30 p.m. (or when cooks run out of chili).
Please come early for an 11 a.m. performance by Central High School band members, under the direction of Robert "Bix" Swerman and Nick Hansberry. Students will play some upbeat and fun music in a riverside performance prior to the opening of the gates for chili tasting.
See more photos in these reports on prior Chili Cook Offs.