Registrations are due Aug. 28 for the third Charlie Miller Bowtie Classic Golf Outing and Knowledge Open to be held Saturday, Sept. 5 at Forest Hills Golf Club.
Foursomes in the Bowtie Classic – presented by Midwest Fuels — compete to win $1,000 in prize money awarded to La Crosse public schools the teams represent on the golf course. The event, which begins with a shotgun start at 9 a.m., is a benefit for the La Crosse Public Education Foundation (LPEF).
One lucky golfer can win a 2015 Honda Fit (courtesy of Honda Motorwerks) by hitting a hole in one on Hole No. 7 during the event. Raffle prizes include Packers and Badgers tickets and golfers can win a variety of restaurant gift cards and other prizes in various competitions on holes on the course.
For a $75 registration fee, each golfer gets a round of golf with a power cart, a picnic lunch, a chance to win prizes – and the satisfaction of knowing they are supporting enhanced learning opportunities for students in the School District of La Crosse.
For registration information, call 787-0226 or download a form.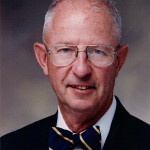 The event recognizes and honors Dr. Charles Miller III, a co-founder of LPEF and a longtime member of the Board of Education in La Crosse. After leaving the school board, he served on the foundation board from 1992 to 2007, including several years as president. From 1971 to 1997, Dr. Miller was a surgeon at what is now Gundersen Health System. He died unexpectedly while playing racquetball in May 2011.
One unique feature of the event is the Knowledge Open Challenge. At various holes, questions are asked by Honors Society students. Each event foursome, as a team, answers the questions during its round of play. Teams' final scores are based on their golf game as well as their performance on the quiz.
Sponsors include Midwest Fuels, Festival Foods, Marine Credit Union, the Weber Family Foundation, Gundersen Health System and Coulee Bank. With proceeds from the golf outing and other fundraising, LPEF expects to provide more than $150,000 this year to support district schools. This includes classroom grants, as well as programs to help individual students overcome barriers to success.