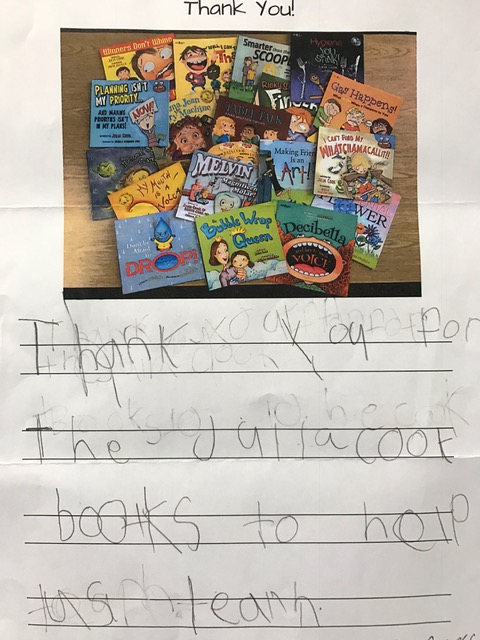 This fundraising project is closed.
Summary: Help us buy these special books to guide and enhance social skills instruction by bringing these topics to life for students with intellectual disabilities.
---
Goal: $531   •   Amount raised: $160   •   School: Southern Bluffs Elementary   •   Sponsor Name: Heidi Rouzer and Caitlin Mosel
---
About Our Project: Social skills are often embedded within an individual's knowledge base; therefore, these skills do not need to be explicitly taught to most students. However, students with special needs often lack this intrinsic knowledge and require direct, explicit instruction in order to learn appropriate social conventions.
Julia Cook, a former guidance counselor, has written 50 children's books on various topics from health and hygiene to behavior to interactions to communication in order to guide educators in their social skills instruction. Within all of the libraries in the School District of La Crosse, only eleven of these books are available. However, in order to teach and re-teach social skills topics throughout the year, resources need to be available and accessible to staff and students year long.
Where Your Donation Goes:
Purchase of 43 books
All donations to LPEF are tax-deductible and will be acknowledged via letter. LPEF adds a small surcharge to offset credit card processing fees and related expenses. For more details, see our About section.
If fundraising falls short of the goal, money will be used to fulfill as much of the project as feasible.
If fundraising exceeds the goal, the project will be expanded or money will go to a similar purpose at the same school.