As students and parents prepare to return to school, the La Crosse Public Education Foundation is looking for help to refill Random Acts of Kindness accounts at schools throughout the School District of La Crosse.

Spending last school year at 15 locations totaled almost $24,000 — a 16 percent increase from the prior year.  Increased needs ranged from restocking clothing closets at schools to providing basic school supplies and personal hygiene products.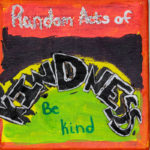 About 40% of expenses support personal needs of students — food, clothing, personal health care and special needs such as graduation gowns or prom clothes. About 35% supports individual student transportation, including bus passes for high school students and field trip expenses for students who cannot afford the fees. The remainder goes for academic or co-curricular support, such as school supplies, pre-college testing or other academic experiences.
Random Acts of Kindness funds are controlled by each building principal and may be used confidentially at their discretion to:
Meet an individual student's needs
Enhance a student's ability to learn
Benefit a student whose family is struggling financially.
For more details, see our Random Acts of Kindness page.