The La Crosse Public Education Foundation's Random Acts of Kindness Fund helps students overcome roadblocks to achievement by addressing needs in areas such as food, clothing, shoes, personal hygiene items, transportation, academic and co-curricular support.
When teachers found out a child was sleeping on the floor after the family moved, Random Acts of Kindness funds were used to purchase a bed that the family could not have afforded.
When two children suffered the tragic death of their father, Random Acts of Kindness funds helped their working mother pay for transportation to be sure the children made it to school and got home safely each day.
When a new student arrived at school without a backpack and other basic supplies, Random Acts of Kindness funds allowed the school to buy the needed items and help the child move seamlessly into her classroom.
When families cannot afford the cost of a school field trip, or the basketball shoes expected to be worn by all of the players on the team, or a winter coat, or a bus pass — Random Acts of Kindness funds are available to fill the need.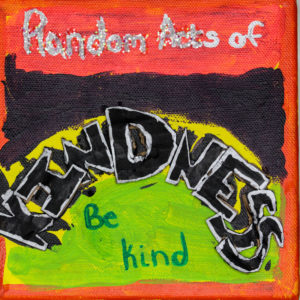 Random Acts of Kindness funds are controlled by each building principal and may be used confidentially at their discretion to:
Meet an individual student's needs
Enhance a student's ability to learn
Benefit a student whose family is struggling financially.
This year, LPEF expects to provide about $30,000 in Random Acts of Kindness support to district schools. Spending has grown rapidly in recent years as principals and staff in our schools have worked to address growing needs. In the 2017-18 school year, schools spent about $29,300 for RAK — about a 44% increase from two years earlier.
About 40% of expenses support personal needs of students — food, clothing, personal health care and special needs such as graduation gowns or prom clothes. About 47% supports individual student transportation, including bus passes for high school students and field trip expenses for students who cannot afford the fees. The remainder goes for academic or co-curricular support, such as school supplies, pre-college testing or other academic experiences.
Examples of uses include:
Field trip costs
Bus passes
Snow boots/winter clothing
Reading glasses
Lab fees
Instrument rental/sheet music
College entrance exam fees
Graduation caps and gowns
Alarm clocks
Taxi service to transport ill students/parents to conferences
Clothing for musical/theater performances