Random Acts of Kindness: Students at School, Ready to Learn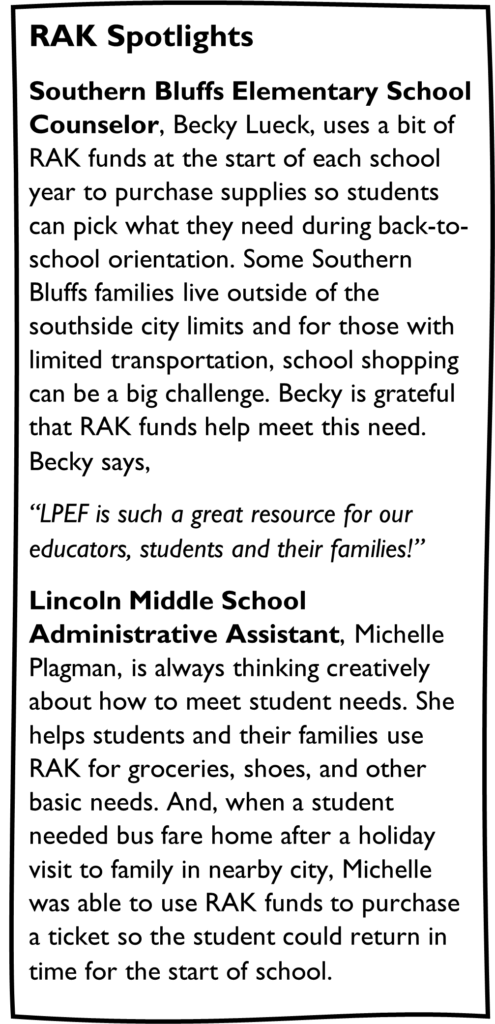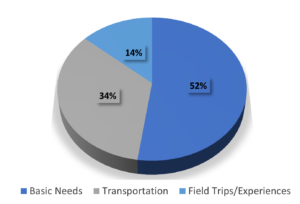 RAK Use During 2021-22 School Year
School staff connected students and families to over $32,000 in RAK funds
300 transactions averaging $96.50
Total spending has been steady during recent 3 school years.
Community Support for RAK
Our community donated $37,000 in support for RAK between July 2021-June 2022. This includes donations from the Will and Charlie Nordeen "May the Force Be With You" Fund of the La Crosse Community Foundation ($10,000) and a Beer By Bike Brigade Raffle ($2,400) to the recently-created Emergency Family RAK Fund.
RAK Forever Fund:  Individuals, businesses, and organizations have donated and pledged just over $500,000 to the RAK Forever Endowment Fund. Initial distributions from the fund will support up to 60% of current RAK needs. Community commitment to supporting RAK Forever means that students in the School District of La Crosse will always have access to a source of support to meet immediate needs so that they can come to school ready to learn and participate fully in school activities.