A local financial services professional has joined the board of the La Crosse Public Education Foundation (LPEF).
Angela Strangman was elected in March to a term that ends Dec. 31, 2017. LPEF Board members may serve two consecutive three-year terms.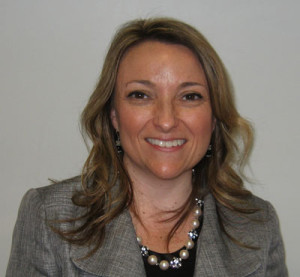 Angela is a vice president of personal trust at Trust Point, where she has been for more than a year. She specializes in estate planning, investment management and trusts. Prior to joining Trust Point, Angela spent 15 years at Altra Federal Credit Union and was vice president of financial services.
She and her husband, Kevin, were recently married and have seven children between the two of them. Claire is in third grade and Sophie and Maggie are 5th graders at State Road Elementary.  Emma is in 8th grade at Lincoln Middle School.  Dominic is a sophomore at UW-Whitewater and Alex and Julia are at Luther High and Mt. Calvary.
Angela also serves on the Guardian Angels Committee for the Family & Children's Center in La Crosse.
Five other new members joined the LPEF Board in January and the Board may elect new members at any time. For a complete list of LPEF Board members, see our Administration page.