Summary: Help Lincoln Middle School raise money to send three students to Atlanta to compete in the Family, Career and Community Leaders of America (FCCLA) National Leadership Conference.
---
Goal: $1,200   •   Amount raised: $175   •   School: Lincoln Middle School   •   Sponsor Name: Jo Dee Hoiness, Family & Consumer Science Teacher
---
About My Project: FCCLA STAR Events (Students Taking Action with Recognition) are competitive events in which members are recognized for proficiency and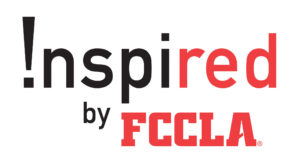 achievement in chapter and individual projects, leadership skills, and career preparation. STAR Events offer individual skill development and application of learning through the following activities:
Cooperative – teams work to accomplish specific goals;
Individualized – an individual member works alone to accomplish specific goals;
Competitive – individual or team performance measured by an established set of criteria. STAR Events are grouped into Foundational, Leadership, Career Focused, and Online Events.
The students chose a project such as Life Event Planning, Sports and Nutrition and Fashion Design, to complete and compete with at events. Students' first competition is the local Region STAR Event Competition in February. They compete in front of a panel of three judges that use a National scoring rubric and give constructive criticism about the students project and presentation. If they score well. they advance to the State Leadership Conference to compete. Given the results from the Region judges they work to improve and enhance their project for State competition. At the State Leadership Conference, they compete again presenting to a panel of three judges using the same scoring rubric. The top two projects in each category/event advance to the National Leadership Conference. This year's FCCLA National Leadership Conference is being held in Atalanta, Ga June 28th-July 2nd. Of the five students honored at the state event, three are going to compete in Atlanta.
FCCLA's mission is to "promote personal growth and leadership development through Family and Consumer Sciences education. Focusing on the multiple roles of family member, wage earner and community leader, members develop skills for life through: character development, creative and critical thinking, interpersonal communication, practical knowledge, and career preparation."
Where Your Donation Goes:
Donations will be used to offset travel expenses and registration fees. The total cost per student is about $1,000, with the school, chapter and parents all providing support, bringing related fundraising needed to $1,200.
All donations to LPEF are tax-deductible and will be acknowledged via letter. LPEF adds a small surcharge to offset credit card processing fees and related expenses. For more details, go to our About Support-a-School page.
If fundraising falls short of the goal, money will be used to fulfill as much of the project as feasible.
If fundraising exceeds the goal, the project will be expanded or money will go to a similar purpose at the same school.