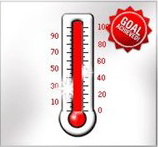 Summary: An easel to utilize in the outdoor garden classroom would enhance teaching and learning in this vibrant, hands-on classroom space..
---
Goal: $325   •   Amount raised: $325   •   School: Hamilton/SOTA I Elementary School   •   Sponsor Name: GROW La Crosse
---
About My Project: Hamilton/SOTA I has a beautiful shared outdoor classroom space, and 300 students have the opportunity to use it through at least three garden lessons presented by GROW La Crosse staff in the spring and the summer/fall. Building teachers are able to utilize the garden to assist in teaching classroom standards that correlate with all of the curricular areas (i.e. science, math, art, reading, writing, and social studies.) It is also a space used for community-building activities for classrooms and during informal recess lessons and maintenance.
While the time in the garden is often hands-on planting, tending and harvesting, there is also an introduction and instructional aspect that requires a visual aid such as a diagram or a writing prompt or literary connection. This is often difficult in the outdoor garden due to the fact that there are no easels or white boards. By having an easel, lessons and learning can be enhanced. Teachers will be able to easily display and provide information visually, while also allowing opportunities for interactive writing or activities with the students. The portability of the easel (on wheels) would allow it to be used in the garden, but also in any outdoor space on school grounds. It could also be used by GROW La Crosse staff when needing to do indoor lessons in various locations in the school.
Where Your Donation Goes:
Deluxe Chart Stand, Tablet, Dry Erase Markers and Erasers and other supplies.
All donations to LPEF are tax-deductible and will be acknowledged via letter. LPEF adds a small surcharge to offset credit card processing fees and related expenses. For more details, see our About section.
If fundraising falls short of the goal, money will be used to fulfill as much of the project as feasible.
If fundraising exceeds the goal, the project will be expanded or money will go to a similar purpose at the same school.