Summary: Students from 7 Rivers Community High School are raising money to create care packages for the homeless in La Crosse.
---
Goal: $5,000   •   Amount raised: $960 including $500 in online donations   •   School: 7 Rivers Community High School
---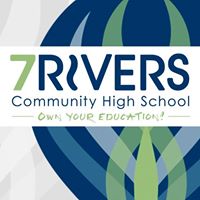 About Our Project: ​To help the homeless this holiday season, students at 7 Rivers Community High School hosted a soup and dessert cook-in event with Thrivent Financial, Jeff Breit, Place of Grace and Tom Thibodeau on Dec. 14th to raise money for the homeless. The event was held in the Longfellow/LDI Middle School gymnasium.
Students collected $960 in donations for care packages, which will include an assortment of $25 gift cards to various businesses, reusable water bottles/canteens, toothbrushes and toothpaste, hand warmers, socks, hats and gloves, toilet paper, flashlights, and sling bags to contain all the items.
Where Your Donation Goes: Proceeds will be used to buy care packages to be distributed through Place of Grace.
All donations to LPEF are tax-deductible and will be acknowledged via letter.