A Logan High graduate who has been active in the local Hmong community has been elected to the Board of the La Crosse Public Education Foundation.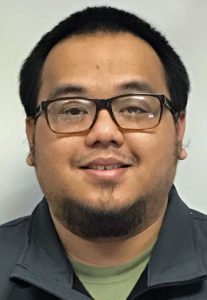 Pelli Lee is the youth outreach and transition coordinator for WisCorps, a nonprofit conservation corps providing life and employment skills for youth and young adults. Pelli is a 2010 graduate of Logan High School and a 2015 graduate of UW-La Crosse. He also serves on the board of Cia Siab, a nonprofit working to build a culturally vibrant Hmoob community by providing holistic and culturally-specific services with an emphasis on Hmoob language revitalization.
He and his wife, Joua Moua, live on La Crosse's North Side and have a 1-year-old daughter, Ariyah Lee.
The mission of the La Crosse Public Education Foundation is to enhance learning opportunities for students in the School District of La Crosse and to promote community understanding and support for public education. LPEF was founded in 1988 by some very forward-looking La Crosse residents who were passionate in their support of public education in La Crosse.
The Foundation expects to provide more than $200,000 in support in 2018 to students and staff in the School District of La Crosse. This includes more than $70,000 in Gold Star Grants to promote classroom innovation and about $25,000 for Random Acts of Kindness to meet needs of students in areas such as nutrition, hygiene, clothing, and transportation.