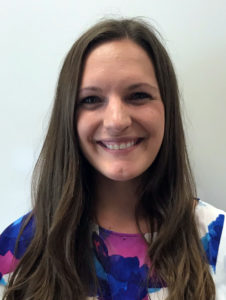 A wellness education specialist with Gundersen Health System has been elected to the Board of the La Crosse Public Education Foundation.
Amanda Westphal is a staff member in the Office of Population Health at Gundersen, where she has worked for three years. Her focuses are behavior change for healthier outcomes and community relations. Amanda is a UW-La Crosse graduate with a master of science degree in community health education.
Amanda and her husband, Anthony Westphal, a Wisconsin State Trooper, are recent newlyweds. They both enjoy spending time outdoors with their one-year-old Goldendoodle, Chesney.
The mission of the La Crosse Public Education Foundation is to enhance learning opportunities for students in the School District of La Crosse and to promote community understanding and support for public education. LPEF was founded in 1988 by some very forward-looking La Crosse residents who were passionate in their support of public education in La Crosse.
The Foundation expects to provide more than $350,000 in support in 2019 to students and staff in the School District of La Crosse. This includes about $80,000 in Gold Star Grants to promote classroom innovation and about $30,000 for Random Acts of Kindness to meet needs of students in areas such as nutrition, hygiene, clothing, and transportation.