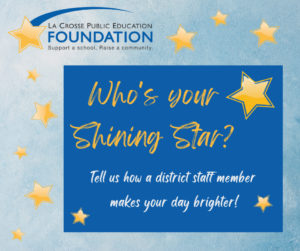 You're invited to recognize School District of La Crosse Staff who go above and beyond!

Please take a few moments to nominate someone who makes your day brighter and tell us why you think they deserve to be recognized.
Nomination period is open now and goes through Monday, March 20.

Nominated Shining Stars will be eligible for a random prize drawing and other awards.