Help us raise money for innovative classroom projects and other needs in the La Crosse public schools
Join us as a sponsor for the
2021 Charlie Miller Bowtie Classic Golf Outing and Knowledge Open
Presented by

Sponsorships start at $150 and range up to $3,000
For more information, contact Executive Director David Stoeffler at (608) 787-0226, or email: david@lacrosseeducationfoundation.org
Where the money goes
With proceeds from the Bowtie Classic, and other fundraising, LPEF has steadily increased the amount of money available each year for classroom grants awarded to teachers as a way to encourage innovation in the La Crosse public schools. This school year, the Foundation will provide more than $80,000 in classroom grants. These grants, chosen through a competitive application process, support projects that would not be possible through the District's taxpayer-supported budget. Some recent examples of LPEF grants include:
$5,000 to support purchase of a wireless microphone system to be used for theater productions at all district schools. The system addresses a major need to improve audience enjoyment of District theater performances. Funding supplements a major grant received from the La Crosse Community Foundation.

$3,940 to purchase a Virtual Reality system for use by Lincoln, Longfellow and Logan middle schools as a STEM education tool that focuses on the eight key Science and Engineering practices. The VR system will improve student science practices and motivation.
$5,000 to provide matching funds toward purchase of two recumbent cross training inclusive cardio trainers for use by Central and Logan high school students with a disability or a condition that requires adaptive cardio fitness equipment for pain relief and fitness.
$4,000 to bring Zot Artz, a traveling inclusive art experience, to La Crosse to allow special education and special needs students to participate in a fun and creative art experience, leading to a community art show.
$2,900 to purchase books and support a visit to Hamilton/SOTA I by author Julia Cook who will present at a family night, meet with staff and engage with students to encourage social/emotional learning and character development.
$2,530 to purchase a washer and dryer for use by Logan High students so that the most vulnerable students will be able to wear clean clothes on a daily basis.
Read full details about more $23,369 in grants awarded in December 2020, plus $26,400 in equity, diversity and inclusion grants from last October, and another $40,880 in grants awarded in March 2020.
LPEF is a leading partner with the District in raising money for other important priority projects, such as the implementation of the AVID college-readiness program at Central and Logan high schools.
LPEF also provides a Random Acts of Kindness account for use by each La Crosse school, allowing them to help students overcome roadblocks to achievement by addressing needs in areas such as food, clothing, shoes, personal hygiene items, transportation, academic and co-curricular support. Last year, nearly $40,000 was spent through Random Acts of Kindness.
About the Bowtie Classic
The Bowtie Classic is the largest annual fundraiser in support of classroom grants and other programs of the La Crosse Public Education Foundation.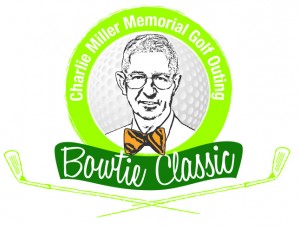 The event recognizes and honors Dr. Charles Miller III, a co-founder of LPEF and a longtime member of the Board of Education in La Crosse. Dr. Miller — who was known for his signature bowties — was a surgeon at Gundersen Health System. He died unexpectedly while playing racquetball in May 2011. Susan Miller and her family continue to be very involved in the event, including providing sponsorship money to allow student teams to golf in the Bowtie Classic.
Teams compete not just on golf skills in the scramble format. The event includes a unique feature: the Knowledge Open Challenge. At various holes on the course, questions are asked by National Honor Society students. Each event foursome, as a team, answers the questions during its round of play. Teams' final scores are based on their golf game as well as their performance on the quiz.
Click below for reports and photos from prior Bowtie Classics: