Help us raise money for innovative classroom projects and other needs in the La Crosse public schools
Join us as a sponsor for the
2018 Charlie Miller Bowtie Classic Golf Outing and Knowledge Open
Presented by

Sponsorships start at $150 and range up to $3,000
For more information, contact Executive Director David Stoeffler at (608) 787-0226, or email: david@lacrosseeducationfoundation.org
Where the money goes
With proceeds from the Bowtie Classic, and other fundraising, LPEF has steadily increased the amount of money available each year for classroom grants awarded to teachers as a way to encourage innovation in the La Crosse public schools. This school year, the Foundation will provide more than $70,000 in classroom grants — up from about $42,000 awarded just four years earlier. These grants, chosen through a competitive application process, support projects that would not be possible through the District's taxpayer-supported budget. Some recent examples of LPEF grants include:
$5,000 to support specialized training for a service dog named Sammie to work with special education and regular students at North Woods International Elementary School, helping to comfort, calm, reassure and encourage students in ways that adults cannot.
$3,510 to support all-school assemblies at Lincoln, Longfellow and Logan middle schools featuring nationally-known motivational educator Craig Hillier, focusing on creating a more compassionate school culture.
$3,000 to support a visit by JusTme (Timothy Scott Jr.), a hip-hop artist who combines music with mindfulness exercises to help students learn self-regulation and calming strategies.
$2,500 to support the first year of an innovative school garden program at Hintgen Elementary School that will involve community members of all races and ethnicities in educating students about gardening, eating healthy and making a positive impact on the Earth.
$1,991 to purchase materials and install a permanent Story Walk at North Woods Elementary, integrating the enjoyment of reading a picture book with the benefit of being active in the outdoors.
$1,875 to purchase materials for Logan High students to design and build a Desalinization Machine to purify brackish (salt) water into contaminant-free water safe for drinking. The machine will be designed to be mobile and solar-powered, making it suitable for use in remote areas
$1,200 to support development of lesson plans for local teachers to use to teach La Crosse history. Specifically the project ties into the oral history project Hear, Here, which features first-person narratives about historical experiences in the exact spot they occurred in downtown La Crosse.
Read full details about grants awarded in April 2018 and December 2017.
LPEF is a leading partner with the District in raising money for other important priority projects, such as the implementation of the AVID college-readiness program at Central and Logan high schools.
LPEF also provides a Random Acts of Kindness account for use by each La Crosse school, allowing them to help students overcome roadblocks to achievement by addressing needs in areas such as food, clothing, shoes, personal hygiene items, transportation, academic and co-curricular support. Last year, more than $25,000 was spent through Random Acts of Kindness.
About the Bowtie Classic
The Bowtie Classic is the largest annual fundraiser in support of classroom grants and other programs of the La Crosse Public Education Foundation.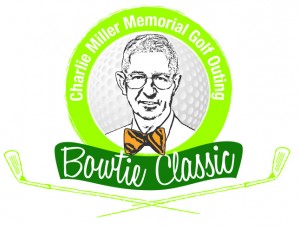 The event recognizes and honors Dr. Charles Miller III, a co-founder of LPEF and a longtime member of the Board of Education in La Crosse. Dr. Miller — who was known for his signature bowties — was a surgeon at Gundersen Health System. He died unexpectedly while playing racquetball in May 2011. Susan Miller and her family continue to be very involved in the event, including providing sponsorship money to allow student teams to golf in the Bowtie Classic.
Teams compete not just on golf skills in the scramble format. The event includes a unique feature: the Knowledge Open Challenge. At various holes on the course, questions are asked by National Honor Society students. Each event foursome, as a team, answers the questions during its round of play. Teams' final scores are based on their golf game as well as their performance on the quiz.
Click below for reports and photos from prior Bowtie Classics: