Grant proposal request process
If you have your grant proposal fully formed and want to apply for a Gold Star Grant from the La Crosse Public Education Foundation, please go to our Grant Applications page to download instructions and forms.
But if you just have the germ of an idea and don't know where to start, we're here to help.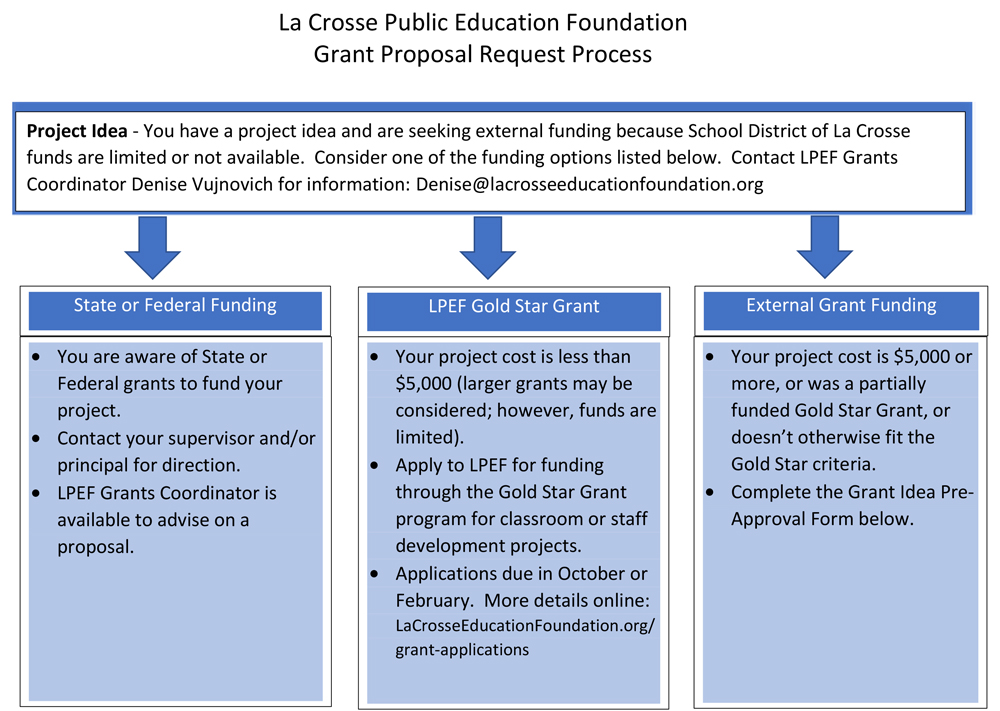 Please note: Once you submit your idea, we will respond as soon as possible, generally within 3-5 business days.
Grant idea pre-approval form