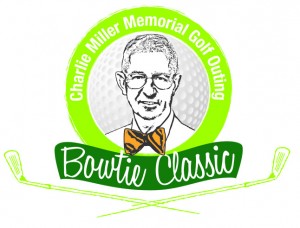 Register now for the Bowtie Classic
2017 Bowtie Classic Golf Outing and Knowledge Open
Saturday, Sept. 2, 2017 – 9 a.m. shotgun start
Forest Hills Golf Course
Presented by

Registration is open for the fifth Charlie Miller Bowtie Classic Golf Outing and Knowledge Open to be held Saturday, Sept. 2 at Forest Hills Golf Club. The event is the largest annual fundraiser in support of classroom grants and other programs of the La Crosse Public Education Foundation.
This year's presenting sponsor is GO Riteway Transportation Group, which is celebrating its 60th year in business. The event will be held as GO Riteway begins its second year as the District's busing provider. To celebrate its anniversary, GO Riteway is planning other community activities, including a food drive to be organized in cooperation with the school district and local food pantries.
Foursomes in the Bowtie Classic compete to win $1,000 in prize money awarded to La Crosse public schools the teams represent on the golf course. One lucky golfer can win a new 2016 Honda Civic EX Sedan  (courtesy of Honda Motorwerks) by hitting a hole in one on Hole No. 7 during the event.
Registration is just $85 per golfer. One unique feature of the event is the Knowledge Open Challenge in which teams answer questions posed by National Honor Society students. Teams' final scores are based on their golf game as well as their performance on the quiz.
The event recognizes and honors Dr. Charles Miller III, a co-founder of LPEF and a longtime member of the Board of Education in La Crosse. Dr. Miller was a surgeon at Gundersen Health System. He died unexpectedly while playing racquetball in May 2011.
Other major sponsors include Festival Foods, Marine Credit Union, Fowler & Hammer, LHI and the Weber Family Foundation, Coulee Bank, Mathy Construction, Bray Architects and Lifetouch. With community donations, LPEF will provide more than $175,000 this year to support district schools.
For more details, or for sponsorship information, please email Executive Director David Stoeffler  david@lacrosseeducationfoundation.org
Click below for reports and photos from prior Bowtie Classics: